Looking for cryptocurrency development services in Indonesia? We have a team of expert blockchain developers who provide complete solution of cryptocurrency solution in Indonesia.
Indonesia is best known for its geographical sites and wildlife sanctuaries which garners a wide variety of species such as Sumatran Tiger and Asian Elephants. In the 21st century, Indonesia has emerged as one of the economically evolving countries of Asia due to the rife of tourists. Indonesia has also been keen to adapt new technologies and implementing them into their social and economical structure. Now with the advent of Cryptocurrency, Indonesia is seeing new pathways to generate more profits to invigorate its economy. In the past one year, several cryptocurrency exchanges have emerged and millions of people in Indonesia are prone to invest and earn through this digital asset.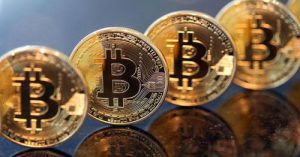 However, the government of Indonesia advises against it, the trade has become significantly high and profit-bearing for its citizen. There are already hundreds of crypto trading exchanges and many more are coming, which reveals that the citizen are very enthusiastic about this technology and will stop at nothing to convince the government to take a decision in their favor. The Bank Indonesia(BI) recently reiterated the statement that, "people should refrain from trading in cryptocurrencies, as they are virtual currencies and do not hold an intrinsic value."It also suggests that cryptocurrencies are not recognized as a legal tender and should not be used as a means of exchange.
Regardless of the advisories, Indonesians are venturing into the crypto trade with a headstrong attitude. And not only the trade, they are engaging into blockchain development as well. According to a survey conducted in 2017, Indonesians are comparatively more excited about cryptocurrency and blockchain, they are also eager to explore this technology and to open new purviews of it. Bitcoin opened a new leeway for many opportunists and now there are several other cryptos which are yielding relatively higher profits. And these profits are breaking all barriers that prevented traders from indulging into this trade earlier.
Blockchain and Cryptocurrency companies in Indonesia are emerging with a lightning speed. By reckoning the speed of their emergence, it won't be wrong to say that the government will be compelled to make it a part of their economy and will soon treat it as a means of exchange. As many other countries are making laws to legalize cryptos, Indonesians are also hopeful that it will soon be recognized as a legal tender in their country as well. And as soon as it happens, Indonesia will set a benchmark for many other crypto-reluctant countries, who have not made their stance clear and banned it right away. Indonesia can prove to many other neighboring countries that a planned and skillful strategy of business can turn odds into positive.
Coin Developer India is the Blockchain and Cryptocurrency development company. We provide all kinds of services related to cryptos such as blockchain development, MLM software development, ICO website development and crypto exchange platform development. We encourage the Indonesian citizen as they are striving to achieve a consensus for crypto trading. We are cryptocurrency and blockchain enthusiasts and we are more than happy to provide services to Indonesia.